Hi all, having a problem seeing the Particle System in Unity when the game is not being played. What I've done:
Restarted
Reinstalled Unity
Made new Project
Made New Particle System
Observed that the particles in the system are not visible.
Hit play button and particles became visible.
Video of the issue: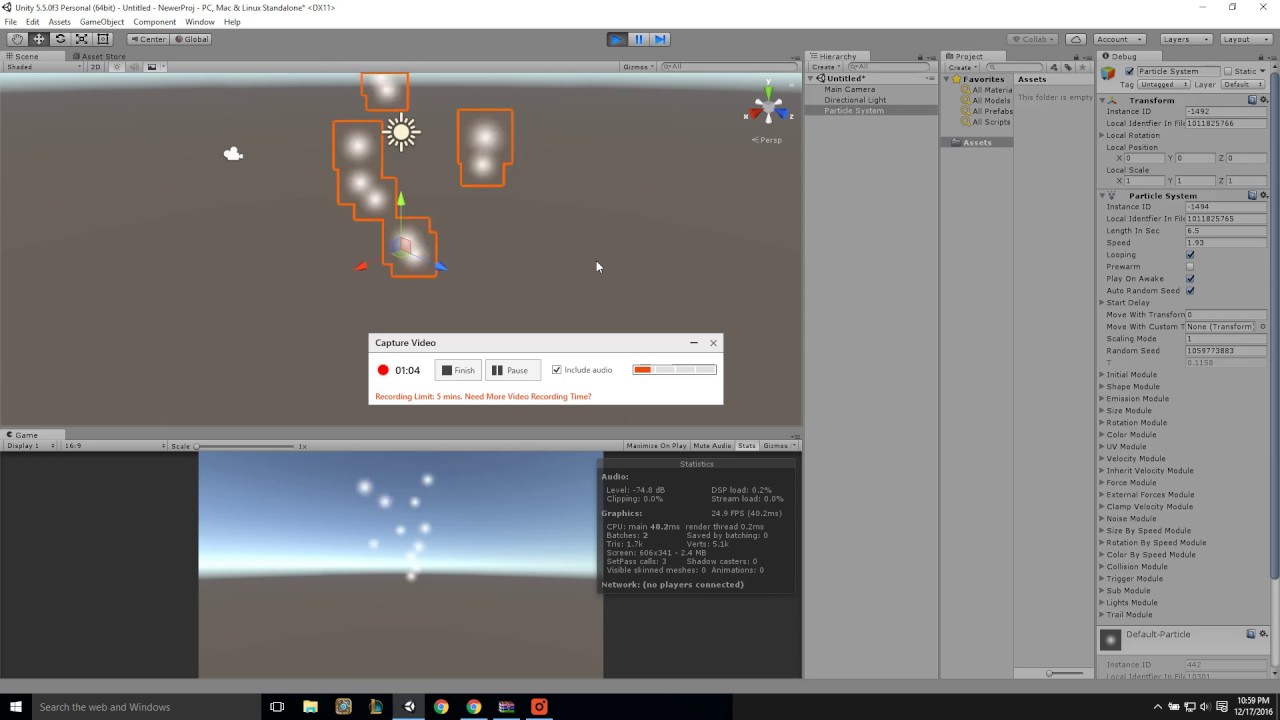 Thank you!