I have spent far too long on this and I do not understand what is causing this. I have a direction vector that points forward on the Z axis. I would like for my entity to see plus or minus X degrees left or right in front of it.
This works fine the way I am doing it, but when trying to get this to work with Handles.DrawSolidArc instead of being straight, it curves in all sorts of ways, and I can't figure out why.
My code is as follows:
                    var forwardMinY = Quaternion.AngleAxis(-angleDegreesY, perceiver.Entity.CurrentTransform.right) * perceiver.Entity.CurrentTransform.forward;
                    Quaternion spreadAngle = Quaternion.AngleAxis(perceiver.senseOptics.viewOrientation, Vector3.up);

                    var angleNew = spreadAngle*forwardMinY;

                    Handles.DrawSolidArc(perceiver.Entity.CurrentTransform.position, perceiver.Entity.CurrentTransform.right, angleNew , angleDegreesY * 2,
                        perceiver.senseOptics.rangeMin);

What happpens (Sorry Image Upload is not working for me currently):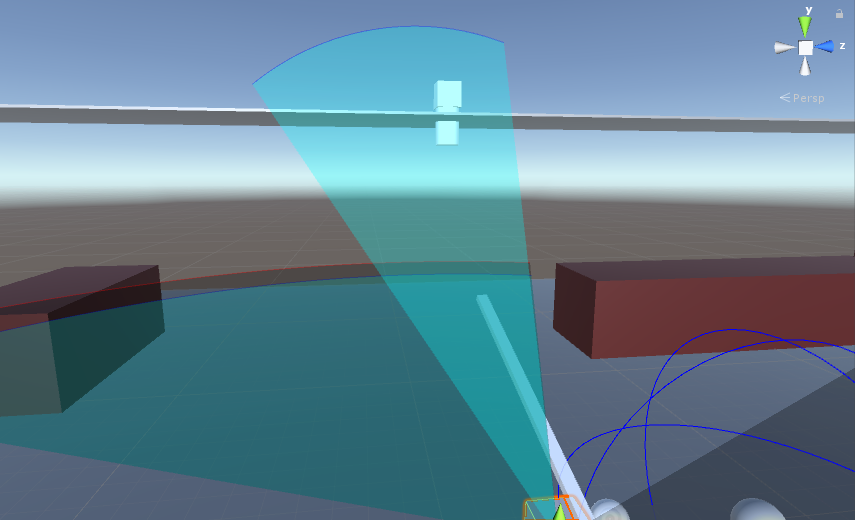 What I want (offset in the same direction as up axis handle):
Thank you for your time and help!