Hello guys. I have a problem with multi navmeshes.
It look like this: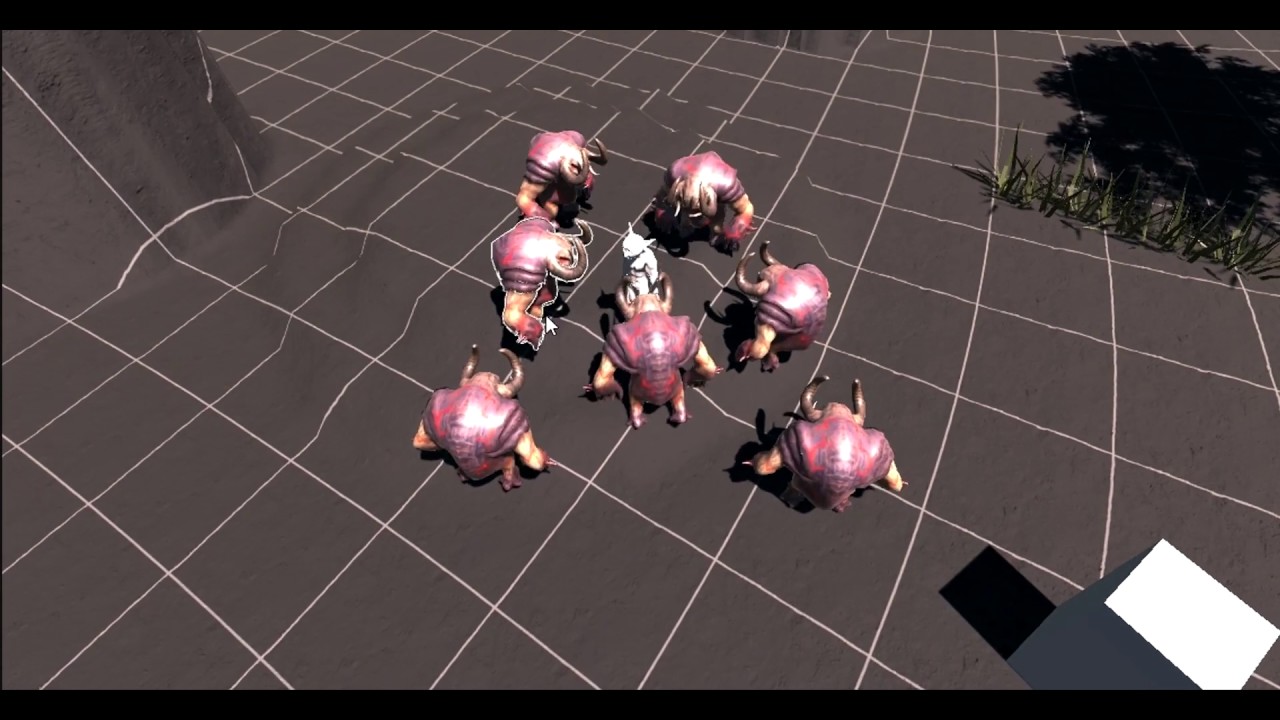 So i have a script which Golem follows player when (for example) Vector3.Distance(Golem.position, Player.position) is < 5 and when that Vector3.distance < 2 it stops and rotate to player. You can see that for all the golems player is really close and they want to go to him but they can't and they're shakes.
I know that i can create trigger or raycast to detect other golems in front. But 1st i don't want to use RigidBody and secondly raycast is too expensive for multi nav meshes. They should stop or find another way to player or something. Maybe is any other way to fix that? Without adding trigger or raycasts.
Thank you in advance:)